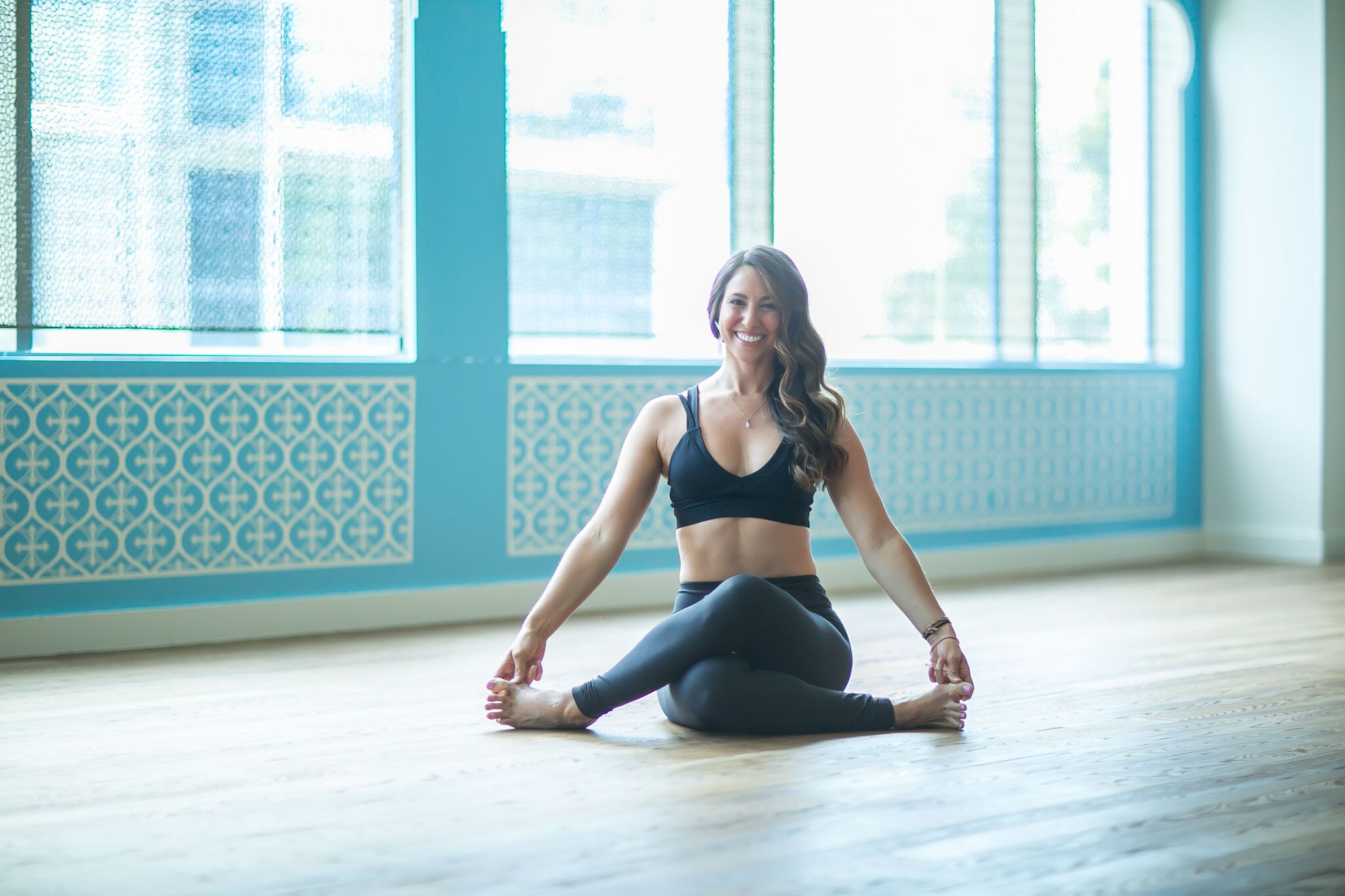 Danielle intuitively customizes sequences of yoga asanas based on the needs of the students to create a more inhabitable place for both body and mind.
Class will begin with chanting Sanskrit mantra, letting the vibration and sound of this ancient language change your energetic body in a subtle but profound way. A vinyasa flow will follow that will be accessible and enjoyable for the avid yogi and the beginner alike. Danielle sprinkles spiritual insight and wisdom into each class based on her years of study in Yogic philosophy, Buddhism and Taoist Chinese theory. As a healer, Danielle is known for her hands-on assists to ensure safe aligned in each posture.
Additionally we will use pranayama exercises to focus on the breath that is the foundation of the yoga practice and life itself. After a restorative resting period, class ends with a meditation that allows you to fully integrate this work in well being.
Known for her intuitive abilities, as well as the ability to tap into the student's needs in ensuring the optimal outcome for mind, body and spirit, Danielle was on the cutting edge of yoga delivery in New York for many years as the founder of Provita Living. She brings her healing touch, warm demeanor, loving energy and yogini wisdom to LA, where she offers in-home-and-office personalized yoga sessions by appointment as well as teaching weekly classes at Tantris Center for Yoga Science and Love Yoga. Although named this year as one of the "Best Yoga Teachers" in Los Angeles by ClassPass, one of Danielle's strengths is her humbleness, always believing that the students are in fact the teacher. In her classes she draws upon her years of experience as a Jivamukti Yoga teacher and the wisdom and teachings of Mata Amritanandamayi (Amma) and her holy Buddhist teachers Hector Marcel and Brian Reid.
Location: Yoga&Meditation Courtyard