Waskaduwe Mahindawansa Maha Nayaka Thero
The Keeper of the Piprahwa Relics of the Buddha
Now, for the first time in history, Piprahwa relics from the Waskaduwe monastery are coming to USA to be displayed at the center of a meditative art collection. In a sense, this is a continuation of centuries-old tradition, according to which relics of the Buddha and his enlightened disciples are surrounded by the most beautiful pieces of art.
Waskaduwe Mahindawansa Maha Nayaka Thero is the abbot of Radjaguru Sri Subuthi Maha Viharaya, founded by the renowned scholar and meditation practitioner Venerable Sri Subhuti Maha Nayaka Thero in late 19th century. He is also in charge of the Dipadutthamarama temple – the only Thai temple in Sri Lanka. The historical connection of the temples of Sri Subuthi and Dipadutthamarama with the royal family of Thailand continues for more than 125 years. Mahindawansa Maha Thero repeatedly brought the Piprahwa relics to Thailand at the request of the Government, where they were displayed for public worship.
It is a great honor for us to introduce you to a special guest of the Budart Festival – Waskaduwe Mahindawansa Maha Nayaka Thero, the Keeper of the Piprahwa Relics of the Buddha, the head of Amarapura Sambuddha Sasanodaya Maha Nikaya, and the abbot of two major Theravada monasteries in Sri Lanka.
Maha Nayaka Thero's main aspiration is to propagate Buddhist philosophy globally and allow people all over the world to receive the blessing of the original relics of the Buddha. According to many, these sacred objects radiate peace, stillness, and light. They envelope the space in the atmosphere of pure meditation, making one wonder, whether something similar could have been experienced in the presence of the Buddha himself over 2500 years ago. The interest in the Piprahwa relics is growing, and at present, when Maha Nayaka organized the public display of the relics in 2015, approximately 2 million people came to pay homage in Sri Lanka and 8 million in India.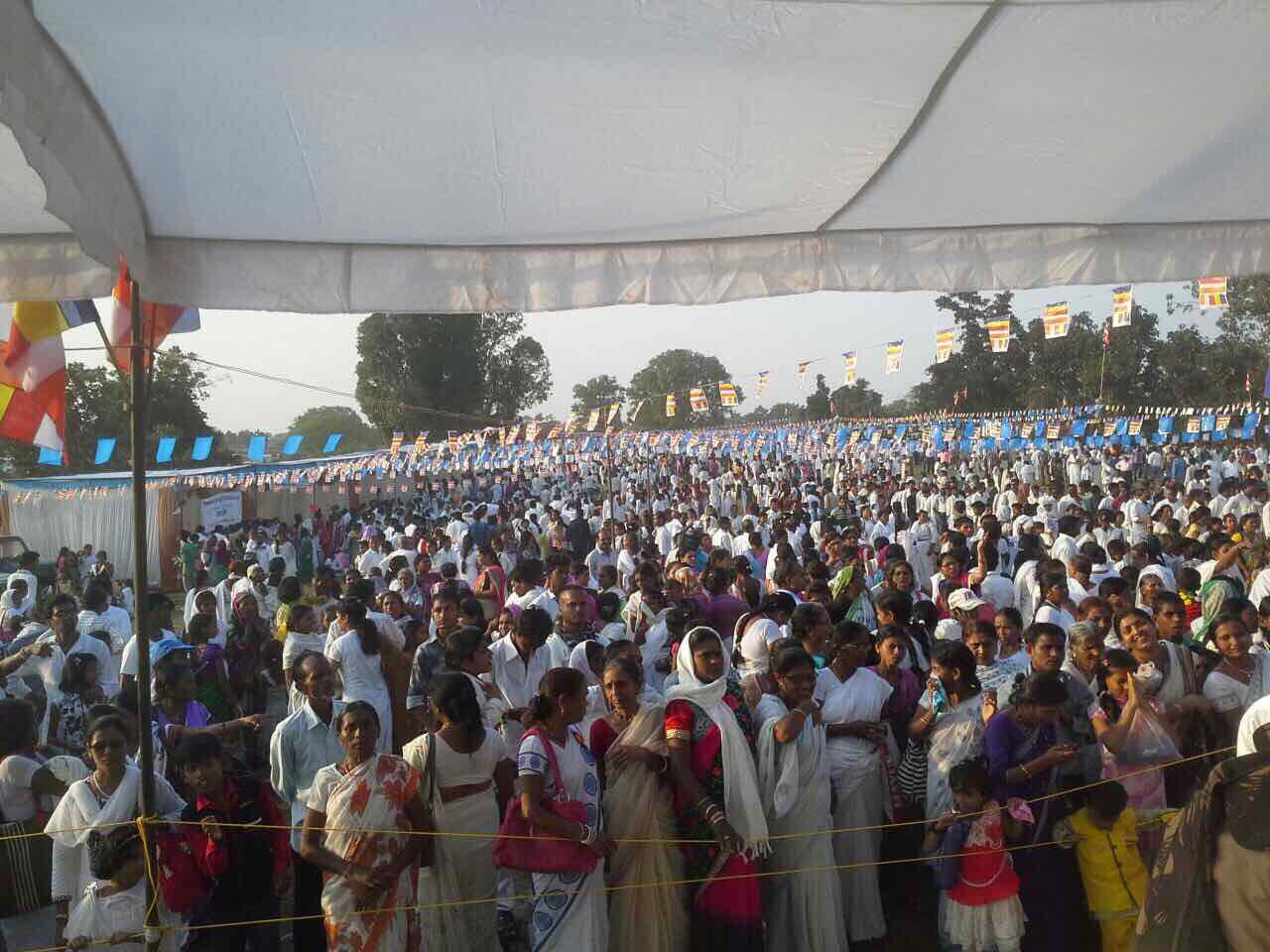 At present Mahindawansa Maha Nayaka Thero is also a head of three Buddhist educational institutions: Rajaguru Sri Subhutu primary school (Waskaduwa), Sri Subhuti Dharma School and Sri Gunananda Dhamma School.
Maha Nayaka Thero is an author of multiple scholarly publications: The Buddhist Interpretation of the Idea of Atom, the Heritage of Sri Lankan Buddhism and the Western World, Recollections of Sri Subuthi – the First Abbot (Parts 1, 2, and 3) and many others.
Maha Nayaka has participated in various international conferences, given lectures, and taught meditation to deepen the understanding of Theravada Buddhism globally. The geography of his missionary tours is vast and includes such countries as India, Nepal, Bangladesh, Singapore, Malaysia, Japan, Philippines, South Korea, England, France, Italy, Austria, Germany, etc.