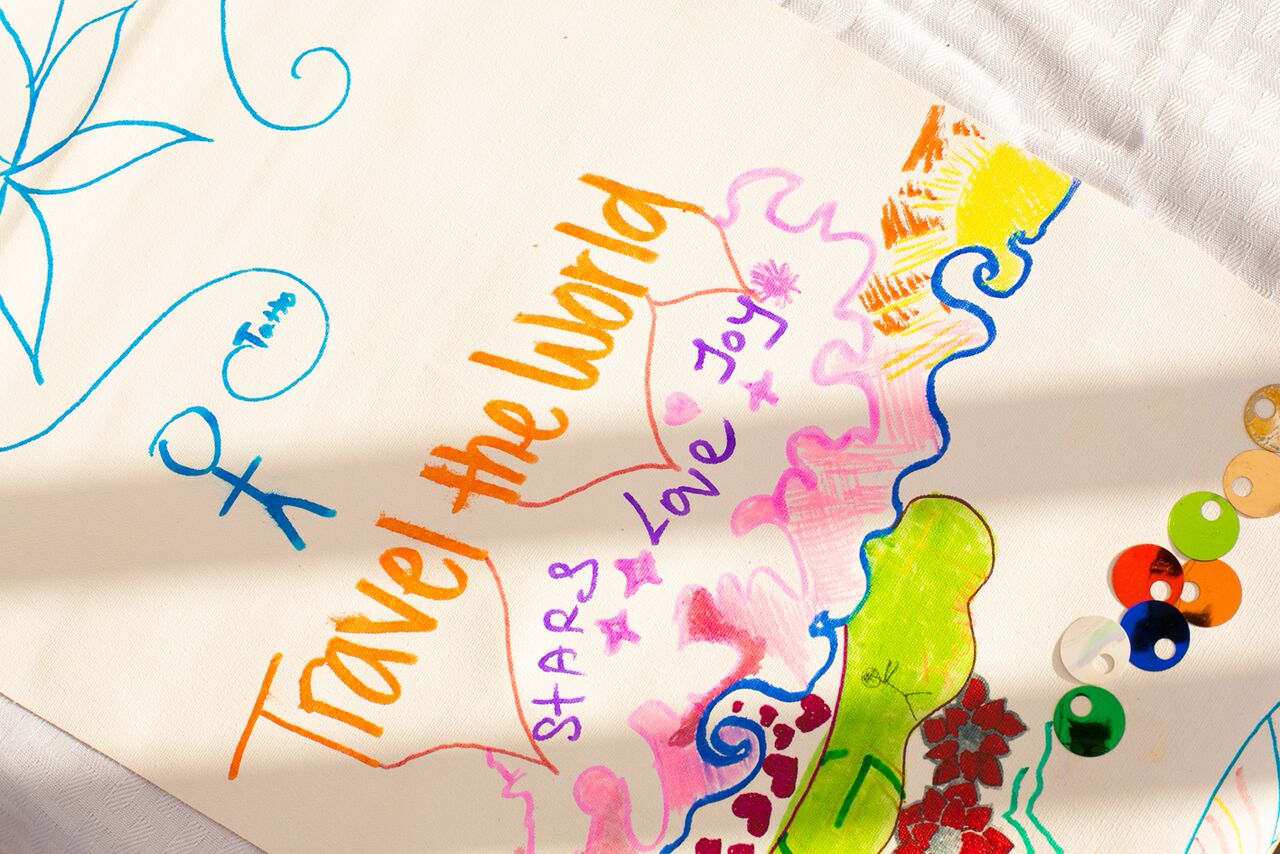 Colors of Joy
Workshop for Children in Foster Care
June 13, 2017
Moscow, Russia
We believe that true happiness lies in the joy of creative effort, in the awareness that you bring beauty to the world and make a difference. And we enjoy sharing this experience with those who need it most. That is why on June 13th Budart team visited one of the orphanages in Moscow to hold a series of workshops called "The Colors of Joy". More than 90 children from a Moscow orphanage joined us for entertaining classes in painting, music, and dance.
PAINTING
We shared with children most fun artistic techniques and the delight of creating positive art:
"Intuitive painting" as a way to activate the right side of the brain and unleash imagination,
"Magic coloring book" – a journey to the world of emotions, teaching how to use art to stay cheerful and optimistic,
"Rainbow world", where intensely colorful and dimensional pictures were born,
Weaving talismans that are imbued with the feelings of love, happiness, and kindness.
Playing Music and Dancing
Besides awesome classes in visual arts, the program included:
A freestyle dancing group – a space, where children learned to better undertstand their emotions and express them in movement,
"Voice and Rhythm" workshop that unveiled ancient secrets of acapella singing and taught musical rhythms of different cultures,
A concert of ethnic music, where children could listen to traditional tunes from all over the world played on unusual instruments.